Bitcoin Era is one of the sites with an evident reputation of being a scam. Sadly, many people do not know about their disastrous activities. They use several strategies to cover it up, which we will expose in this Bitcoin Era review.
Several websites have a mixed reputation. Some are evidently a scam, while others are exclusively safe to use. Even as you try to be careful, there are chances that you might fall victim to these scam websites if you don't know them.
But let's start at the beginning. Firstly, we reviewed their websites.
| | |
| --- | --- |
| Features | Rate (0-100) |
| Security (everything about licensing, docs, secure systems, etc) | 0 |
| Ease of use | 100 |
| UI/UX | 100 |
| Minimum deposit and payment options | 10 |
| Demo account | 0 |
| Support and tutorials | 0 |
| Profit (according to User reviews) | 10 |
| Overall rating | 20 |
Bitcoin Era Offer Review
Bitcoin Era advertises as an exclusive club for emerging Bitcoin millionaires. The website claims it offers its members exquisite access to an automated trading app.
They lure unsuspecting victims claiming that the computerized trading app operates at an extremely high-efficiency level. They promise up to 99.4% of success or $1300 pure profit daily.
If it sounds unrealistic, it's because it is. It is possible to win occasionally a very high amount of money. However, profiting daily in these high numbers simply isn't probable.
The Bitcoin Era app is no exception from other emerging cloned scams all over the internet. They lure their potential victims with a get-rich-quick scheme through a crypto robot.
The rest of the offer is pretty standard: there's a demo account for practice, the support operates 24/7, and the minimum investment is $250.
Only one of their many websites specifies methods to withdraw the money. Bank transfer and cards are the options, as well as e-wallets like Neteller and Skrill.
It remains unclear whether Bitcoin Era is completely free or somewhat free. Their websites send confusing messages.
On one it states it is free now and forever. But on the other, they say they offer lottery-based free licenses. It doesn't specify how much are the paid ones or how one can acquire them.


Multiple "Official" Bitcoin Era Websites
Bitcoin Era runs on several "official" websites, which is not an ideal feature of a reputable organization. With BitcoinEraSoft.com being the latest one, they also run on at least five additional URLs. All of them claim to be the official website of the Bitcoin Era.
They all use similar interphases with only a few differences. They also use identical modes of operations and sell the same idea of becoming the next Bitcoin millionaire.
Each website has slight differences, including the logos and colors. However, one might fail to notice these alterations because Bitcoin Era designs them to meet various market requirements.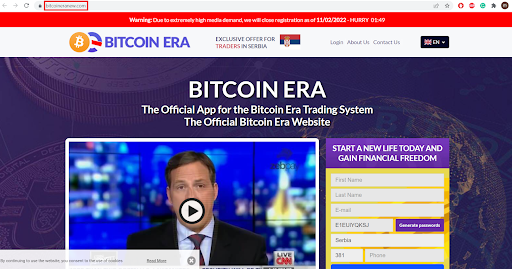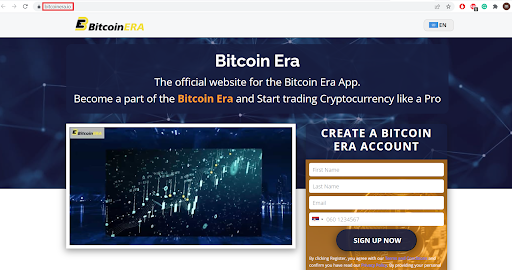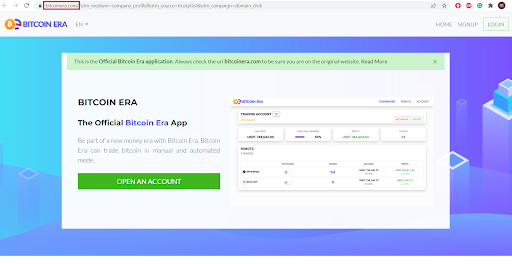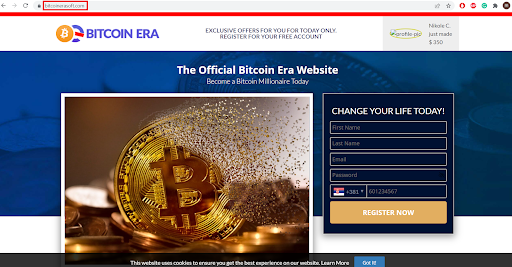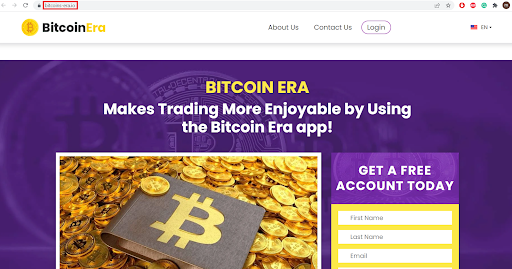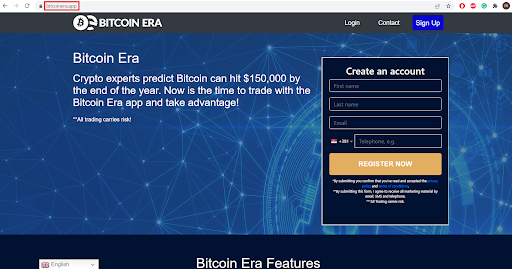 Technically, the app emulates the steps of similar scams that have existed in the past. These scams include Immediate Bitcoin, Immediate Edge, The News Spy, Profit Secret, and Yuan Pay Group.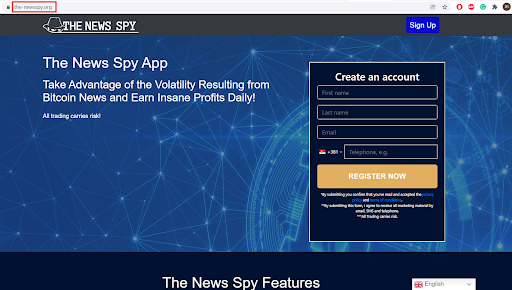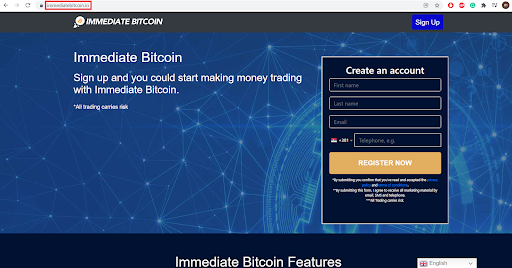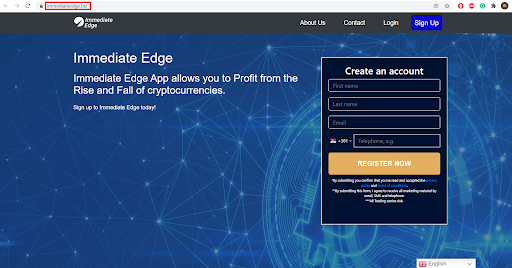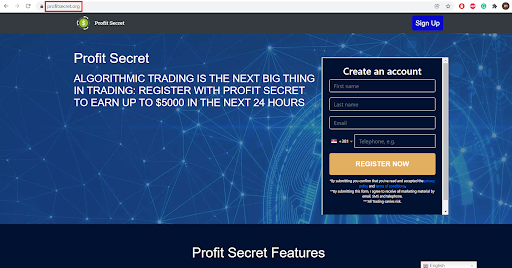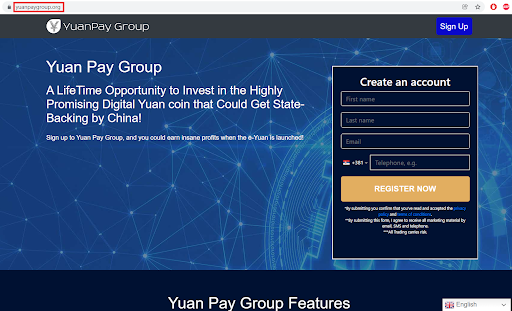 Fake Bitcoin Era User Reviews
User testimonials are probably the fakest part of their website. They present ordinary-looking people as their users who claim to have gained absurd amounts of money.

But these photos are actually stock photos. While we investigated, we found where exactly they were purchased from.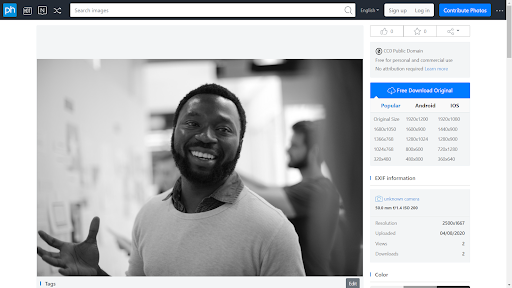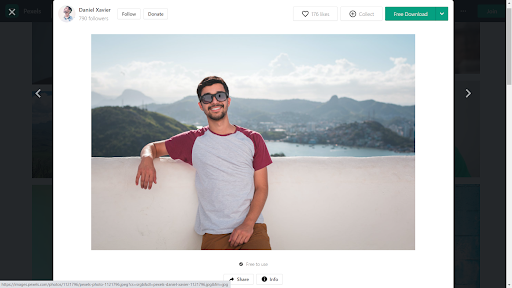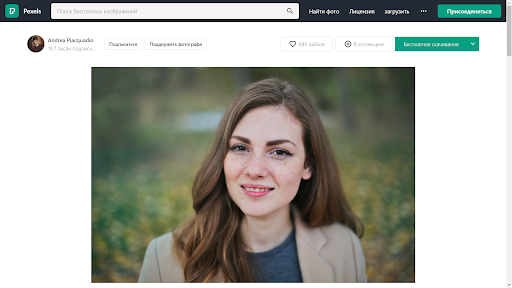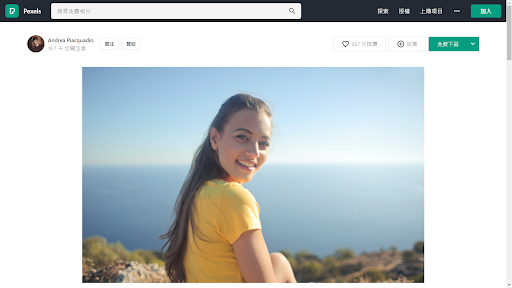 Paid Positive Reviews
Bitcoin Era is aware that some people might go ahead and make a background check on them through reviews. They have this covered up with fake reviews on YouTube and Reddit. Some counterfeit sites jumped on this train by promoting the Bitcoin Era as a legit site that can make you rich.
They enjoy multiple fake reviews on spoofed European websites that are gaining massive exposure on search engines. It is advisable to take serious caution while checking out reviews about sites to engage.
A legit review is unbiased (it's not extremely negative or positive), relatively grammatically correct, and posted by a verifiable user (or account).
Bitcoin Era Fake News and Celebrity Endorsements
The Bitcoin Era uses fake news as a tool to lure its victims. Once you sign up on the Bitcoin Era app or site, they expose you to many fake articles and news.
The prime example is the video playing on one of the websites as you enter it. Those are actual clips of famous people and the CNN news anchor Jake Tapper mixed together.
Separately they tell a different story. But combined together like this, it seems they all endorse Bitcoin Era.
Another problem we see is the language. It is just elusive enough so they can't get sued. But if one doesn't read carefully, it appears as the listed celebrities support Bitcoin Era.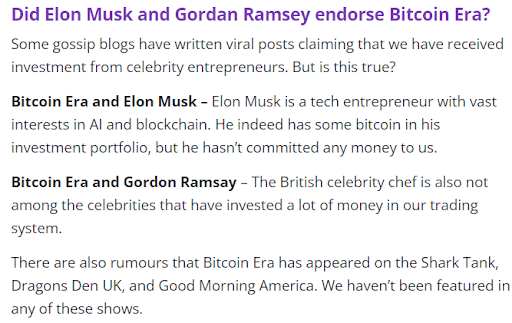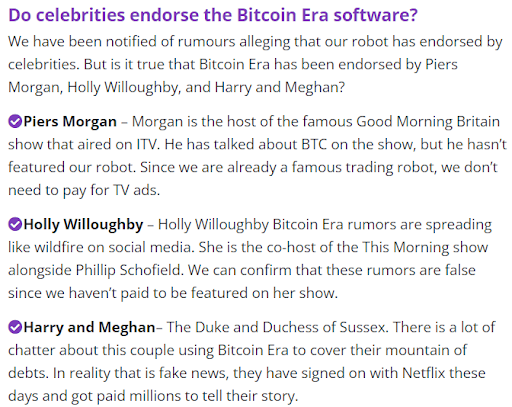 They can also use fake articles from other celebrities like Conor McGregor, Pat Kenny, Alex Ferguson, Filip Hammer, etc. Inside these articles, you will discover some links to the crypto robot.
Spam Email Campaign
Spamming is evidence of unethical practice. A reputable platform with high ROI (as Bitcoin Era claims to be) should not spam you.
A lot of registered users complained about getting massive SPAM emails. The emails automatically redirect victims to the Bitcoin Era scam websites where they register.
If you keep getting such mail from any platform, be sure that there is something fishy and doggy about their activities.
If you get these spam emails, please refrain from clicking the links or registering with shady brokers.
Fake Trustpilot Reviews of Bitcoin Era
When all else fails people turn to other people for advice. They check their experiences with a company on websites such as Trustpilot.
The review below is a prime example of using investigative skills and not investing if something doesn't look or feel right.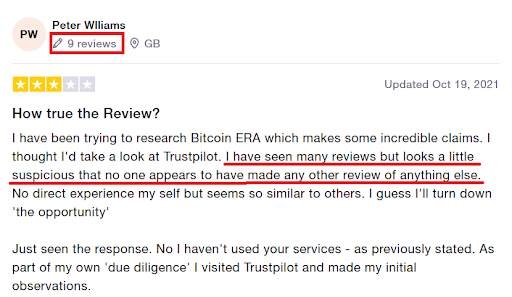 This person has 9 reviews total on Trustpilot which seems credible enough. Bot accounts however only ever post once to boost a company's score.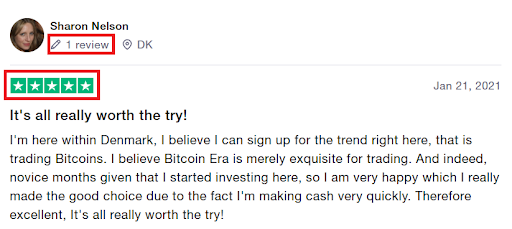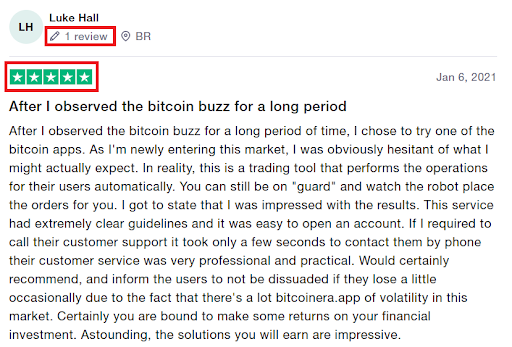 Unlike those, real people have many comments. 

What's more, Trustpilot itself wants to help battle bot reviews, so they have added a badge "Verified".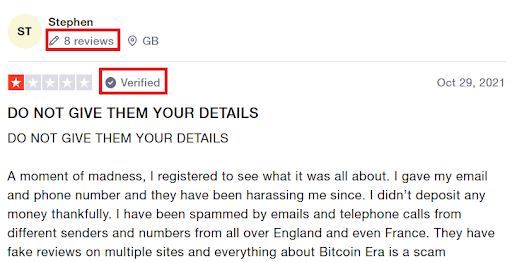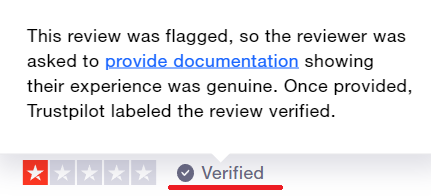 Bitcoin Era Mobile App Overview
There is a mobile app that can be downloaded from Google Play Store. But just like their Trustpilot account, this too received negative feedback.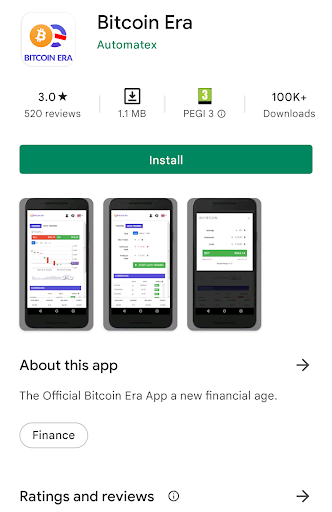 Users cautioned other users that it is a scam. Many of them describe the unresponsiveness of the Bitcoin Era once the person requests to withdraw the funds.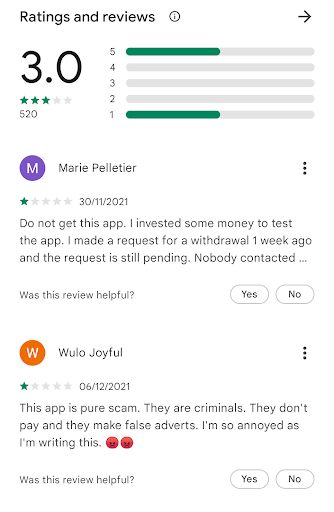 Regulatory Check on Bitcoin Era: How Do They Fair with Regulating Bodies?
FMA (Financial Market Authorities), CONSOB (Italy's Securities Commission), and CNMV (Spain's Securities Commission) issued a warning about Bitcoin Era.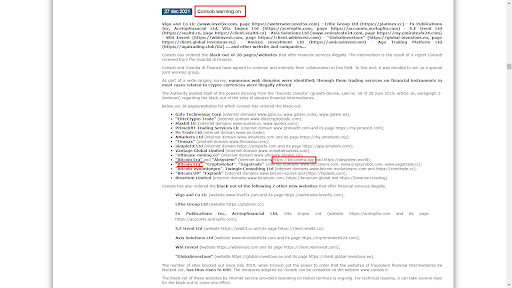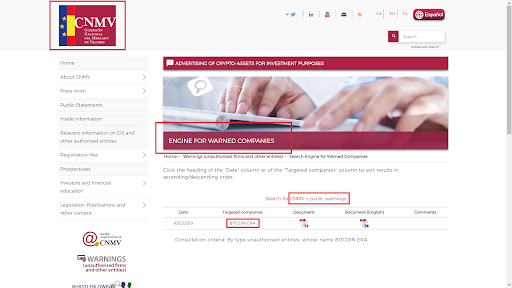 The legal bodies make it straightforward that they did not authorize the Bitcoin Era site to provide investment services for people.
The FMA (Financial Market Authorities) took a step further by stating that Bitcoin Era is operating as a scam. The body noted that the activities of this website are unauthorized, and you cannot fully trust the platform.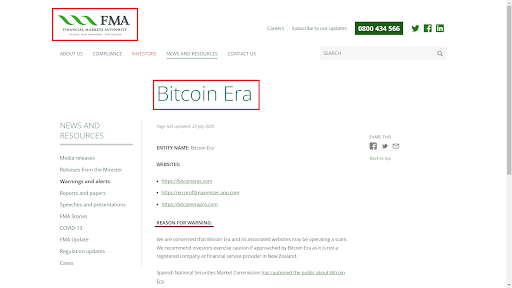 Our Verdict: Bitcoin Era is a Scam, Plain and Simple!
Bitcoin Era and its blacklisted scam app is not a good recommendation for anyone. You cannot trust the automated trading platform, and it engages in several unethical practices.
The platform is powered by losing software and promoted by several unscrupulous software marketers.
The proofs listed in this Bitcoin Era review are enough to understand why it is considered a malicious and scandalous platform.
It is best to keep your wallet tucked away safely and stay entirely away from the platform. If you're tempted to try it, remember that it is pretty easy to join but tough to opt out of.
FAQs on Bitcoin Era
What is Bitcoin Era?
Bitcoin Era is software that poses as a crypto bot, but it is a scam. It defrauds people and takes their money away.
Is Bitcoin Era a scam?
Bitcoin Era is a scam. FMA, CONSOB, and CNMV have issued warnings against investing with this platform. They caution people a scam may be at play.
How much money can I make with Bitcoin Era?
Bitcoin Era cannot make you money. This fraudulent trading bot is designed to lose you money
Aaron Savage
I think my life changed the day I learned about this amazing guy whom I share the name with – Aaron Savage. He was among the first people ever to advocate for freedom of information and the internet, and I feel he would support a great deal of decentralized finance idea if he was alive today. So, I am just another IT guy, super curious about crypto and writing my opinions and analyses here from time to time. Enjoy!